Exercise Safety To Exercise Safely During Covid: Your How To Guide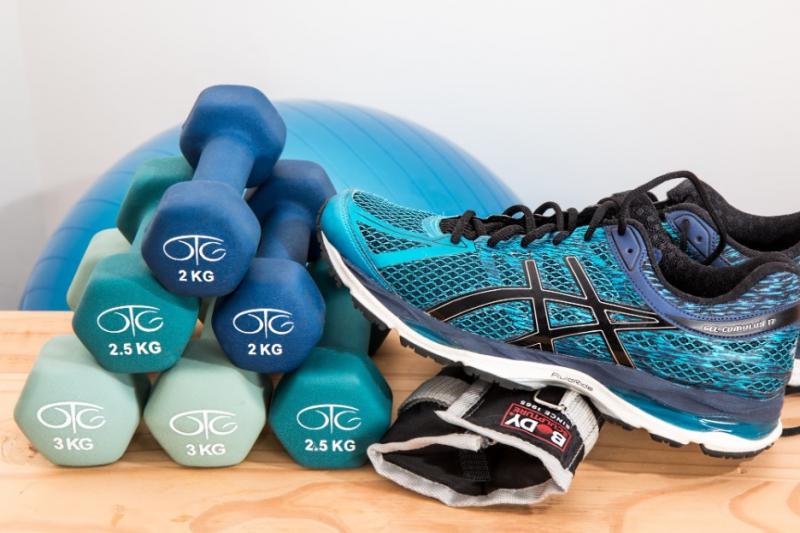 Most of our morning routines have become walking from the bed to the couch.
Before quarantine, you might have woken up early to hit the gym before work. You miss the ritual of lacing up your tennis shoes and filling up your water bottle. The gym was a happy place for you.
Now you're filled with anxiety and restlessness, waiting for the day you can wave hello again to the employee at the gym desk. To help in the meantime, you've started developing a quarantine workout routine. You're just worried about safety.
It's completely possible to effectively and exercise safely during this time! Below is a quick guide on working out safely to help so make sure to keep reading.
Look at the Benefits
Most of us feel fearful or defeated when it comes to working out during quarantine, especially if it requires us to be near people. It can help to remind ourselves of the benefits of working out.
One great benefit of working out is stress reduction! Exercise is one of the best self-care methods when coping with stress right now.
Remember, you might have lost some of your stamina or strength due to the gyms being closed, but that's okay. Having fun and moving your body is what's important. Your workout doesn't have to be perfect.
Dancing around the living room or getting some fresh air on an early morning job can work wonders for our mental health. It can also help you to be more alert every day.
Working from home is new to you, and your mind seems to be lagging more as the days continue. Exercising will help clear your mind and wake it up.
You'll also start to notice physical benefits when you start exercising such as better weight management and increased strength.
Get Creative
Since it's not safe to work out in a gym right now, you'll have to get creative on exercising safely. The best part is no one can see you in your own home so you can look as silly as you want!
If you have a stereo in your living room, start building your workout motivation by creating fun playlists. Put on some songs you can't help but dance to, and move your coffee table to create a dancefloor.
Feel free to reach out to other friends to ask what kinds of workout routines they're doing at home, and utilize the internet for videos. There are plenty of YouTube channels dedicated to providing workout routines, and some instructors are coordinating virtual group classes.
Are you wanting to workout with someone? Schedule a time to work out in a nearby park with a trusted friend. Being outside is much safer than being inside. Plus, the fresh air will feel great.
When working out with a friend, always be transparent and aware of how you're feeling. If either of you feels any symptoms, let the other person know to avoid the risk of infecting each other.
Take Precautions
If you plan to attend the gym or go outside, there are steps you can take to exercise safely. The first step is buying a mask and keeping hand sanitizer on you at all times. It only takes a few seconds to find where to buy n95 mask.
When attending a gym, keep your mask on at all times. It may seem difficult at first to wear a mask when exercising, but your body will become more familiar with it. Adjust the intensity of your workout if you have too much trouble.
No matter what, always wipe down and sanitize the equipment you're using before and after use. If your gym is out of wipes, you can buy small travel packs at the store. Sanitizing equipment slows the spread of a virus.
You should also look into your gym's hours and try to go during less busy periods. It's also a good idea to ask your gym how they're handling safety. Ask them if they regularly clean the equipment.
Do you like to go on regular jogs? Choose areas that aren't busy, and always stay 6 feet away from people at all times. Avoid jogging during busy hours.
If you aren't sure where to even start, go on a short walk in the evening to explore your neighborhood.
Create Goals and a Routine
Now that you understand exercising safely a bit better, it's best to create exercise goals to keep you on track. You'll also want to set up a routine so break out your calendar.
Do some observation and make notes as to when it's safest to leave your home to exercise. Note when parks, roads, or gyms are the least busy. Create an exercise schedule around those times.
If work keeps you from going at those times, lessen the number of times you attend a busy gym. Schedule 2 days a week at the gym, and create a home workout for the other couple of days.
As you develop your schedule, be thinking about your goals. How often do you want to workout? How long do you want to work out each time?
Start slow and work your way up. If something doesn't feel right to you along the way, it's okay to revise your schedule and goals.
You can even create goals like working up to a 5k or completing a master-level online pilates class. Challenging yourself can be fun. Creating exercise challenges within your friend groups can be even more fun!
It's Important to Exercise Safely Right Now
Now more than ever it's important to exercise safely. You might just have to get a little creative when it comes to your workout routine.
Don't be afraid to make your home into a mini-gym area by doing workouts in your living or in front of the computer. Always have a mask on hand if you're around people, and keep your distance to slow the spread. Creating a schedule will keep you on track.
For more on health and wellness, make sure to check out the rest of our site. There are plenty of tips for living a healthier life.