Cloth Face Masks and Other PPE to Consider Wearing During the Pandemic
Those on the front lines of health care ought to have multiple PPE items for protection. We all should wear paper or cloth face masks to protect one another.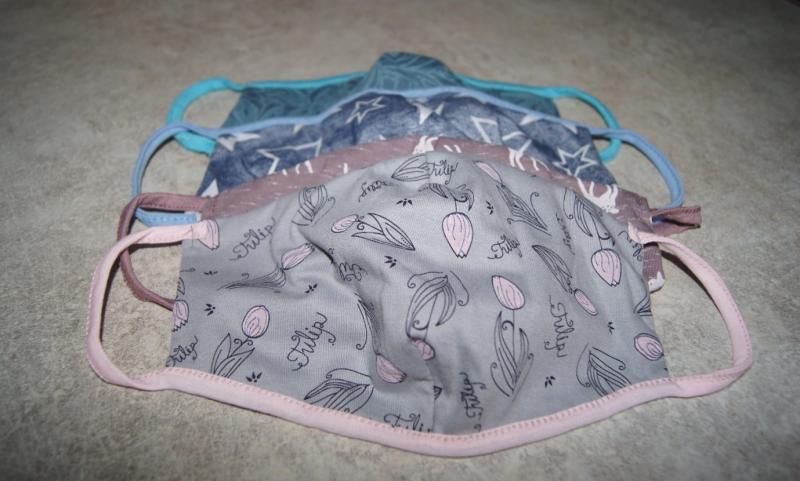 Now is not the time to become complacent about protecting ourselves and others from the potential dangers of COVID-19. No effective treatment, vaccine, cure, or preventive option has been deemed effective at this stage.
The time has finally arrived, though, when virtually everyone in the U.S. has ready access to personal protective equipment or PPE. It includes disposable and cloth face masks, face shields, and isolation gowns.
In the following paragraphs, we'll discuss the pros and cons of each of these PPE items and how each one works.
Face Masks
Which are better, cloth face masks or disposable ones? Let's start by saying that any face mask is better than none. However, differences between the two types mainly come down to their construction and the materials used to make them.
Reusable Cloth Face Masks
Cloth face masks probably the most popular for everyday use. Part of this has to do with the various styles they come in. Some want their masks to make a statement—a good thing since it encourages them to wear masks.
Many simply find them more comfortable since they're easier on delicate facial skin and don't fog glasses as the disposable kind do. However, the more effective cloth masks are those made of heavy and densely woven cotton. Filter layers can help too.
Disposable Face Masks
A disposable face mask is also called a surgical face mask, even though it's doesn't offer nearly the protection of an N-95 mask (these are reserved for front-line healthcare workers).
Unless you use these in high contagion areas, you can use them until they're damaged or worn out. Then you need to discard and replace them. Many people find it hard to breathe through the filtering material, and these masks can gap at the sides.
Face Shields
If you fear that any face mask will provide too little protection—especially if you live, work, or commute in high-contagion environments—consider wearing a face shield instead.
The main part of a face shield is a sheet of heavy transparent plastic that extends below the face and neck. Although a face shield does offer its wearer a degree of protection from COVID-19, it is more effective when worn in an environment where others are wearing face masks.
It seems possible that droplets from a COVID-infected person could escape through the plastic shield's bottom or sides.
Isolation Gowns
Because isolation gowns proper use is to protect someone fully when in the presence of blood or microbes, they must be made of a fluid-resistant material and tightly stitched at the seams. Should the gown be torn or punctured, you should discard it immediately.
Even the best quality isolation gowns can wear thin after being laundered several times. Discard these gowns when they become easy to tear. Also, a cheap, worn, or defective isolation gown provides only a false sense of safety.
Wear Your PPE!
There seem to be a lot of people these days who believe the pandemic is a lie or conspiracy. They refuse to wear PPE when out in public. Unfortunately, since PPE is only as good as what is not put in its path, the "mask-less" present a public threat.
The more people who are sensible and think of others as well as themselves by wearing PPE, at least cloth face masks, the sooner and faster infection rates will slow.
If you're interested in keeping up with health-related topics and issues, keep reading our various articles.