7 Tips for Choosing the Best Children's Dentist
It is crucial to choose a pediatric dentist that you can trust. This guide lists 7 tips for choosing the best children's dentist.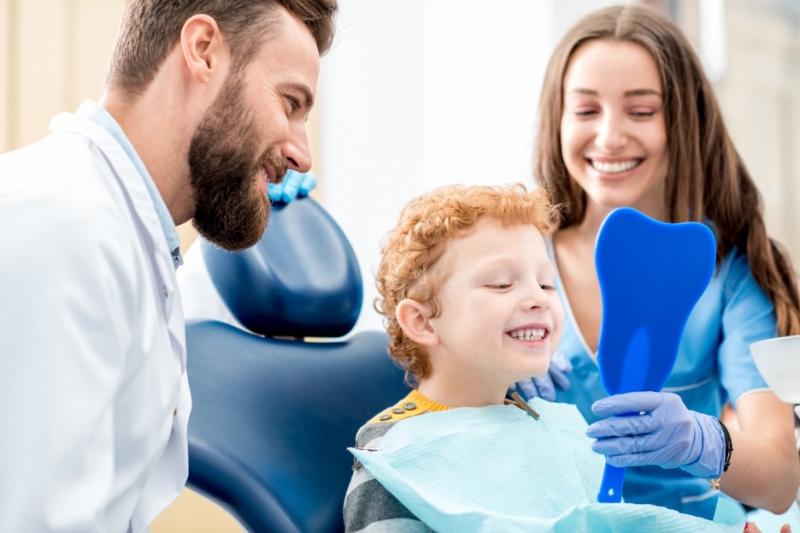 Maybe your child has reached the age at which he or she needs dental care? Maybe your child's existing dentist isn't getting the job done? Whatever the case may be, you're in the midst of choosing a dentist for your kid.
The question you have, however, is: how do you find the best children's dentist? Are there specific things to look out for? The answer is yes!
Without further ado, here are 7 tips for finding a pediatric dentist.
Find a Dentist Who Accepts Your Insurance
First and foremost, if you have dental insurance, you'll want to find a dentist who accepts it. Not all dentists accept all forms of dental insurance. And if you use a dentist who doesn't accept your insurance, you will likely be saddled with 100% of the bill.
Most insurance companies provide lookup tools so that their policyholders can determine which dentists are in their coverage network. Go to your insurance company's website and look for such a tool. Then, enter your parameters into the tool and see what you can find.
If your insurance company doesn't provide such a tool, you're going to have to make some calls. First, call your insurance company and ask for a list of potential dentists. Once you've received this list, read through it, and give calls to the eligible dentists you're interested in.
You want to be sure that both the dentist and the insurance company have confirmed the validity of the coverage. If the insurance company says the dentist isn't eligible, or if the dentist says the insurance coverage isn't eligible, you're advised to move onto the next option.
Ask Around
Maybe your sister has kids who have received dental care? Maybe you're in a community parent group? Whatever the case may be, if you have fellow parents in your circle, you're advised to ask them about their kids' dentists.
Odds are, someone will have a recommendation for you. And because this recommendation is coming from someone you trust, you can be fairly certain that it's a good one.
Take Advantage of Review Sites
Another way to find a good dentist is to take advantage of online review sites. These sites include Google, Facebook, Yelp, and the like, with a number of other options available as well.
Though the reviews on these sites aren't entirely unbiased, they generally serve as good guidelines for particular businesses. So, if a business receives primarily positive reviews on such a site, there's a good chance that it provides good service. Conversely, if a business receives primarily negative reviews on such a site, there's a good chance that it provides bad service.
Read through each review carefully, as different reviews might be able to answer different concerns. Also, keep an eye on overall star ratings. Generally speaking, overall star ratings of 4 and above indicate adequate service; star ratings under 4, on the other hand, should raise question marks.
Pay a Visit
Bringing a child to a dentist that he or she has never met is a risky proposition. You never know what the reaction might be. Things might go swimmingly but they could go awfully as well.
For this reason, before choosing a dentist for your child, you're advised to pay visits to a few dental offices in your area. Any reputable dental office will allow this to happen free of charge.
While visiting, ask plenty of questions. Your goal should be to get a feel for the dentist in question. You also want to make sure that your child feels comfortable around the dentist; he or she is the one whose teeth will be examined, after all.
Make Sure it's a Pediatric Dentist
You have the option to take your child to your family dentist. However, it's not recommended. Why? Because, in most cases, family dentists aren't trained to deal with young children.
Instead, you're advised to bring your child to a pediatric dentist. Pediatric dentists are experts in providing dental care to children. Not only do they better understand oral health problems associated with kids, but they're also better trained in speaking to and relating to children.
There's a high chance that your child will feel uncomfortable during his or her first dental appointment. Going to a pediatric dentist will minimize that discomfort.
Learn About Provided Services
Different dentists provide different services. One of the keys to finding a pediatric dentist that's right for your child is to find one whose services are adequate.
Every dentist on the planet provides standard oral examinations and tooth cleanings. The vast majority provide cavity fillings and dental x-rays. However, not all dentists provide root canals or crowns or veneers.
Make sure that the dentist you choose is able to accommodate all of your child's dental issues. Generally speaking, you can find a list of services on a dentist's website.
Choose One That's Close By
Last but certainly not least, you need to choose a dentist that's in close proximity to you. You don't want to put your child through a 30 to 45-minute torture ride on the way to the office. This will only cause his or her anxiety to spike, making for a less-than-ideal situation during the dental appointment.
Ideally, your trip to the dentist will be no longer than 15 minutes. If your trip has to be longer than that, try to keep your child occupied with toys, books, music, and other forms of stimulation.
Use These Tips to Find the Best Children's Dentist Available
And there they are, 7 tips to find the best children's dentist available. Follow these tips and your child is sure to have a comfortable experience.
Looking for other such information? Our website is the place to be. Take a look at some of our other articles right now!